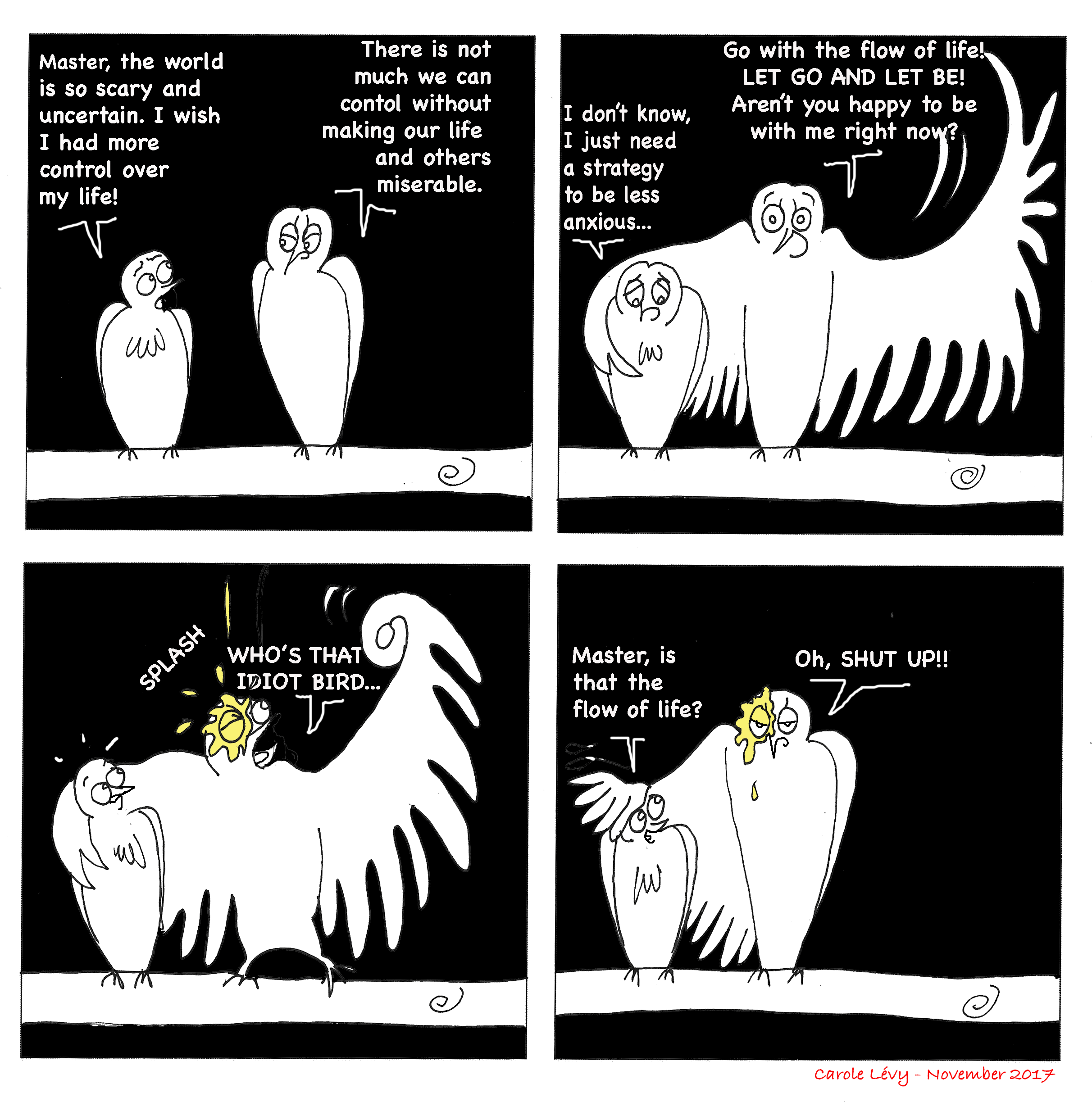 In a world where everything is fluid and ever-changing, are we prepared to face the flow of life with its incessant chain of pleasant and unpleasant circumstances?
In the face of unpleasant circumstances, am I prepared to show up with dignity, and reflect the best of who I am?
Last week, I came home at the end of an intensive workshop day (Personal Mastery for those who have been through the experience before). It was 8pm and I had just picked up my daughter from soccer. She had a lot of homework. Here I am hurrying to open the door to cook dinner and maintain an appearance of normal routine during the disruptive rhythm of a nine-day workshop. But I turn the light on and the house stays dark. No electrical power at all in our home. Surprised, I go into my familiar knee-jerk mental models:
Feeling anxious about the state of the world, the increase of natural disasters and the collapsing of the old infrastructures in the USA. What's wrong with the country?
Feeling victimized that we are the only house in the neighborhood with no power. What's wrong with us?
Feeling guilty that my daughter can't do her homework. What's wrong with me?
Feeling angry at my husband, in case he didn't put the flashlights in the right place. Well, he actually did.
I failed to react with dignity. I don't believe that I have to show up as the best version of myself all the time. But, in order to prepare my nervous system for inevitable and unpleasant life circumstances -like aging or dying, for example- I could practice by graciously handling the small ones.
So, next time I am in Paris and receive pigeon droppings on my head, I'll make sure to smile with dignity and thank the bird for reminding me about the fluid and ever-changing nature of life.
And next time I go home and there is no electrical power, I'll make sure to thank Pacific Gas and Electric Company for reminding me that in the face of power outage, I can still be an anchor of light.
Reflective questions: What are the small unpleasant life circumstances that you could handle differently?