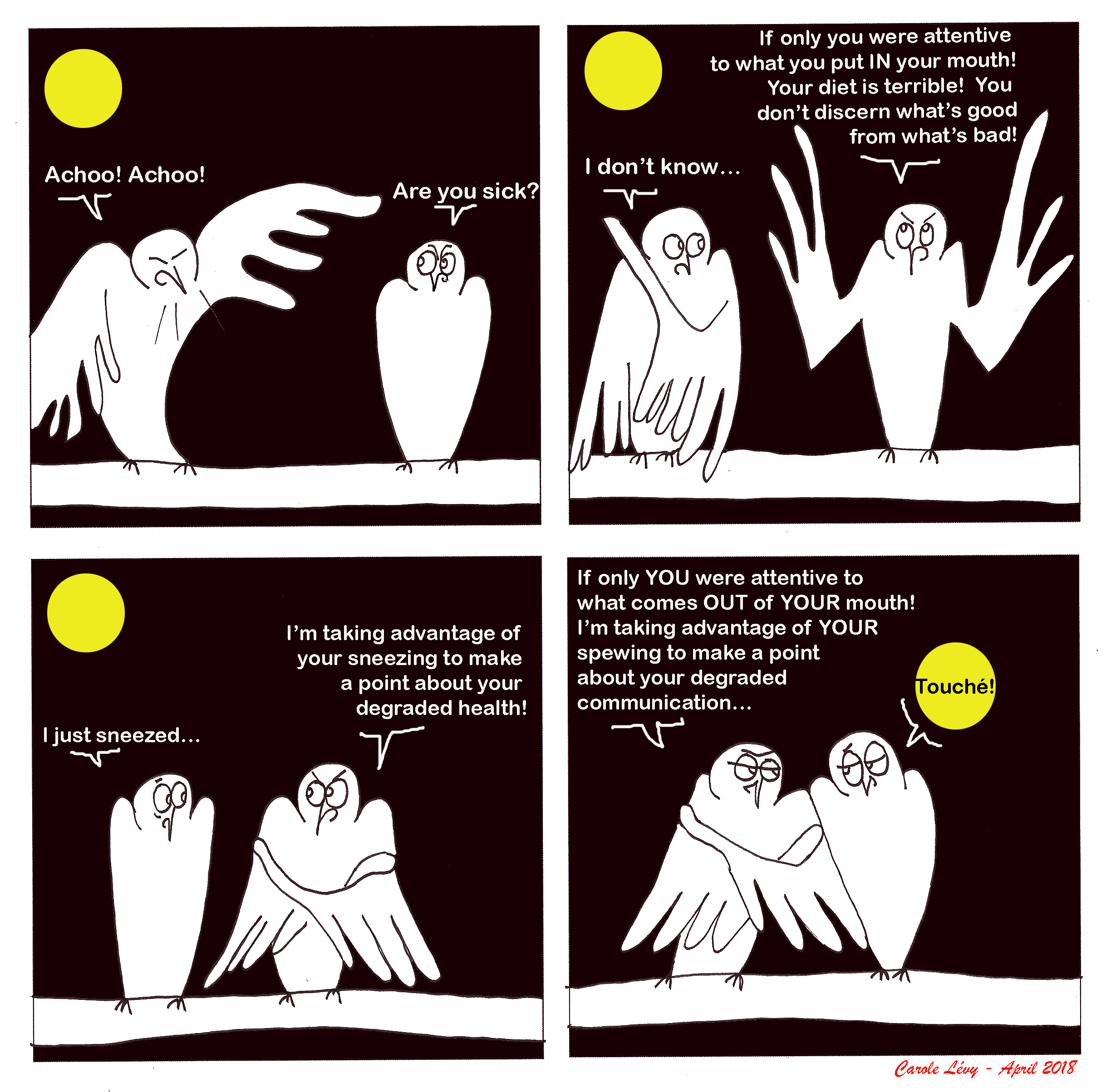 Yes, I confess, sometimes I engage in degraded communication. But exclusively with my husband with whom I feel safe and loved enough to display the worst of myself.
I call such a communication an anxiety leak.
Whenever I have internal anxiety, you can bet it will leak into my couple communication via judgments and criticisms.
It usually results in a ping-pong conversation, a game in which we are unable to control the speed of our words, and in which the content doesn't matter because we are just playing out our tapes.
Still, improving my communication remains an inescapable commitment in my journey to show up as my best self, even with my husband.
Although poor communication is a knee-jerk reaction, we still have 100% responsibility for what comes out of our mouth.
More often than not, we know when we are un-centered. It is our job to develop the most nurturing and centered part of ourselves to filter what we say and how we say it.
Because to be in good health, it's probably both about what comes in and what comes out.
Reflective Questions: When you feel anxious, how does it leak into your communication? What do you tend to say? How do you say it? With whom do you play ping-pong conversation?